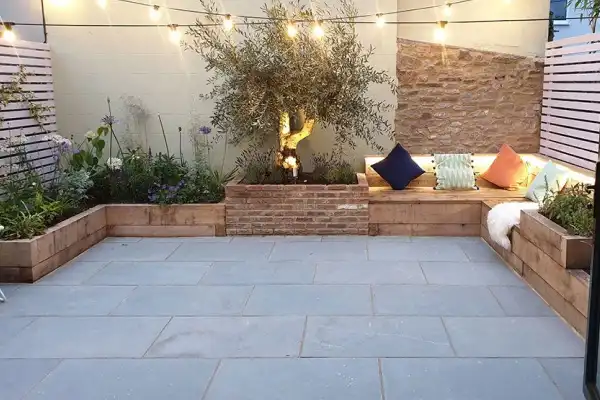 Grey Kotah Stone
Grey Kota Stone - A Smoky Gray Natural Stone
Grey kota stone tiles manufacturer and wholesale supplier
Grey kota stone is a color variant of Indian Limestone quarried from Ramganj Mandi a small town in district Kota. Our Grey Kota Stone collection offers that gorgeous, dependable smoky colour that Kota Stone tiles have always been known for. It is not only gorgeous but also non-slip, waterproof, and highly durable. This modern collection includes tiles, covings, copings, kerbstone, kitchen slabs, and more that may be hand- or machine-cut and ready-to-install.
Our group has extensive expertise. We therefore have inspiration, case studies, ideas, how-to instructions, and more if you need any guidance with regard to your kota stone project.
Flooring
Stair
Raiser
Wall cladding
Swimming pool
Fountain
Table top
Garden
Wall cap
Bathroom
Kitchen
Grey Kota Stone
Specifications
COLORS - SHADES
Very light smoky shade on white Base
PRODUCTS
Handcut Tiles, Ready-to-Fit Tiles, Slabs, Bricks, Cobbles
EDGES
Natural Hand chiseled and Machine cut (Sawn)
TILE SIZE (cms)
28 x 28, 42 x 42, 28 x 56, 56 x 56, 56 x 84, 56 x 112, - 30 x 30, 45 x 45,30 x 60, 60 x 60, 60 x 90, 60 x 120 Cut to size Tiles
THICKNESS
15mm to 50mm with a tolerance of ±5mm
19mm to 21mm with a tolerance of ±1mm (back sides calibrated)
SLAB SIZE (cms)
Cut to size slabs Upto 270cm length and 150cm width
Grey Kota Stone Products
Grey Kota Stone Crazy Tiles
Our hand-cut Grey Crazy tiles is a great alternative to traditional paving tiles, with all the benefits plus a cost saving too.
Remember that crazy pavement can take a little longer to instal. You will occasionally find a straight edge because our tiles are hand-sawn. Although each 30mm thick piece will be randomly shaped, this can be useful if you need long, uniform runs, such as a pathway. This gives you lots of room to create an outrageous jigsaw effect. It's usually better to view before you buy because of the unpredictability of the shapes, so stop by our headquarters in Jaipur, Rajasthan, to take a look. If visiting us in person is difficult, we can give you a free sample, and you can find a tonne of pictures of our past projects and current stock in our gallery.
Grey Kota Stone Sawn Slabs and Tiles
Our Grey Kota Stone Sawn Paving Slabs are, in essence, the traditional buff Kota Stone pavement. You can find them all across the country, in historic paving and contemporary structures. They are as tough and weatherproof as they are attractive. Gray stones have a remarkably wide range of applications because of their continuous smoky colour, however, you may also discover some minor natural veining. This is a typical practice at several stone quarries in Rajasthan, ensuring that each stone is distinct. For the best chance of preventing stains and weathering, we always advise applying a natural stone sealant with our Kota stone tiles. Furthermore, it aids in water repulsion, making surfaces less slick in extremely rainy conditions. Our free product guide and installation guide contains all additional information.
Grey Kota Stone Setts
One of the most durable paving materials available, Grey Kotah Stone Setts outlast their concrete equivalents seven days a week. Additionally, the natural colouring is nearly impossible to reproduce and only becomes better with use and exposure to the elements. Our cota stone setts are incredibly adaptable; while they frequently appear on driveways and other heavily trafficked areas, such public places, they also look great on patios and garden walkways.
Paving, covings, copings, steps, rockery stone, walling, and other items are also available in our grey colour palette.
Available Sizes