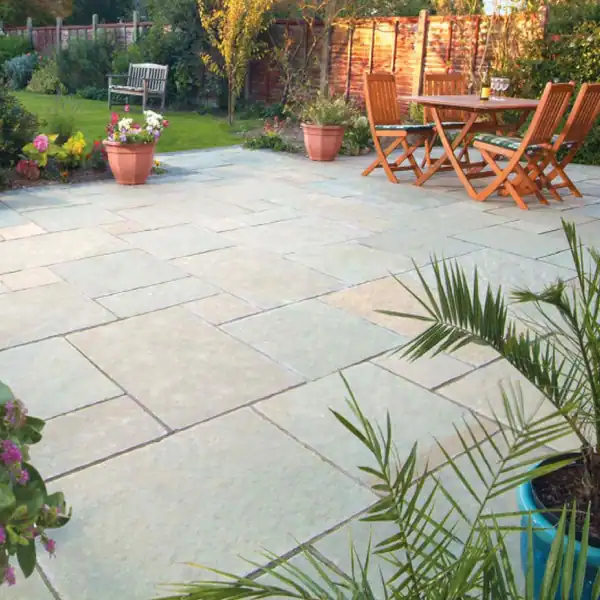 Kota Stone
Kota Limestone Hand Cut Tiles
For outdoor garden pathways
Kota stone natural handcut tiles are available in natural Matt surface, best for garden and outdoor paving. Our prices are fair and almost similar for retail customers, builders, architects, and wholesale suppliers. As we have our own factory for cutting, polishing, and finishing our rates are always a challenge for other Kotah stone dealers.
builders based in Delhi, Bengaluru, Maharashtra, Chennai, Hydrabad, Jaipur, Mumbai are using raw low cost kota stone tiles for water proofing, brown handcut tiles for outdoor flooring. Specially they are using river washed or leather finished tiles in bathroom to avoid any accident.
Kota stone hand cut tiles are available in different thickness, sizes & various finishes like Antiqe, Natural, sandblasted, Leather Finish, River wash, Honed, Shotblast, Bush hammered, and Tumbled etc.
Kotah limestone hand cut tiles are available in blue, black, brown and gray colors. You can also add multiple colors and other stones like sandstone with limestone tiles. You can also use kota stone cobbles instead of kota stone tiles for paving.
We respect our client's dreams & ensure high quality products delivered alwasy on time & at a reasonable prices. We have skill artisans at our factory to produce hand cut tiles, block and bricks for your dream home, garden, pathways.We are trusted manufacturer and supplier of kota stone hand cut tiles, natural stones tiles and hand chiseled cota limestone.
Available Sizes